written by Daniel Sullivan – Senior EV Journalist
And How is it changing the world of motorsport?
Many of you may have heard of Formula E before and wondered what makes it so different from normal racing, or maybe you saw a short Facebook video of what appeared to become ghost cars driving flat out around a circuit that strongly resemble Indy cars.
Formula E is the worlds highest performance racing series. The cars are open wheeled style, fully electric and can reach speeds of up to 140 miles per hour. The idea for Formula E was conceived in 2012 and the first event took place on the 13th September 2014 in China and the series has taken off ever since.
The recipe for a Formula E car is simple, take a chassis designed by Dallara, an electric engine developed by Mclaren for the P1 hypercar, and a generator to recharge the batteries. The result is a car that weighs 350 pounds more than  a Formula One car with a driver due to the heavy batteries but is still capable of 0-62 miles per hour in 3 seconds, a top speed of 140 miles per hour, and an electric powertrain with 190kw of energy which equates to 250bhp. Traction control is also prohibited in the sport which makes the handling of the cars trickier and requires more driver skill and involvement. Every driver begins a race with two cars. The driver switches cars in the middle of the race due to the batteries running out. Tyre changes are prohibited unless a driver gets a puncture or a damaged tyre.
The first season of racing ran from 2014-2015 and all 40 cars entered were supplied by Spark Racing Tech. It consisted of 11 races in 10 cities around the globe and was eventually won by Nelson Piquet Jr.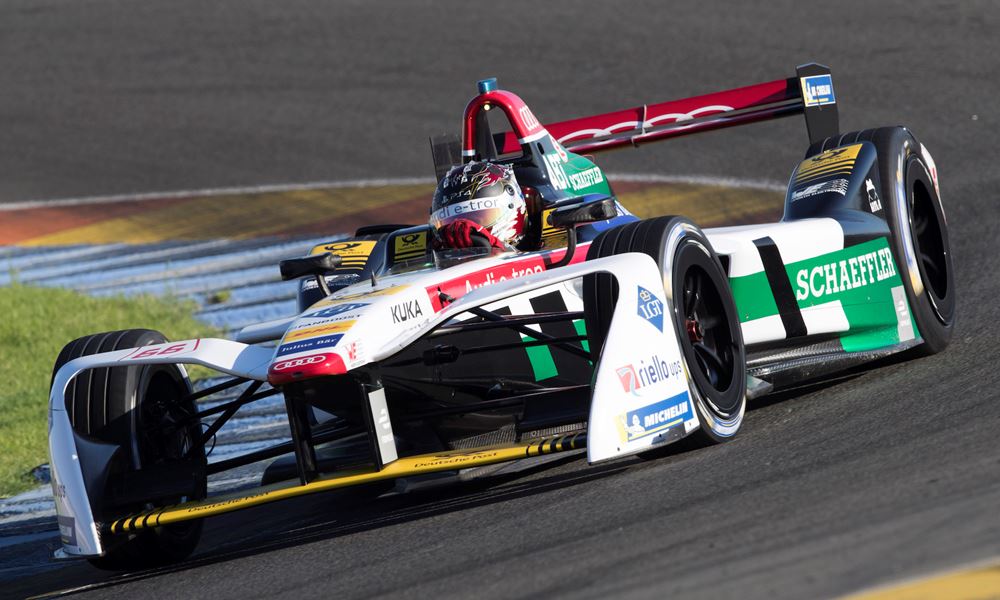 The second season (2015-2016) was a little different in that each team was allowed to make their own car as opposed to everyone in identical cars built by Spark Racing Technology. The manufacturers were given free reign to develop the motor, inverter, gearbox and cooling system. The Dallara chassis and Mclaren electric motors were mandatory for every car. Eight manufacturers were introduced to build powertrains.
A new feature brought In was 'Fanboost'. Fans can vote online for their favourite driver and come race day the winner would get a fanboost. A Fanboost is an extra 100KJ when the full 180/190KW of the cars electric power is being used. This acts in a similar way to a KERS system in a Formula One car, the engine gives a little more power when a button is pressed in the cockpit by the driver.
Driver Sebastian Buemi won the second season by two points in London.
The third season of Formula E (2016-2017) was joined by Jaguar Racing and consisted of 12 races. There were 25 drivers in 10 teams. The season started in Hong Kong and finished in Montreal. Lucas Di Grassi won the season.
The fourth season of Formula E currently in progress (2017-2018) has 12 races and the same 10 teams with 25 drivers. So far Jean-Eric Vergne in his Spark Renault is leading the championship with 71 points and Lucas Di Grasse is defending the title in his Spark Audi.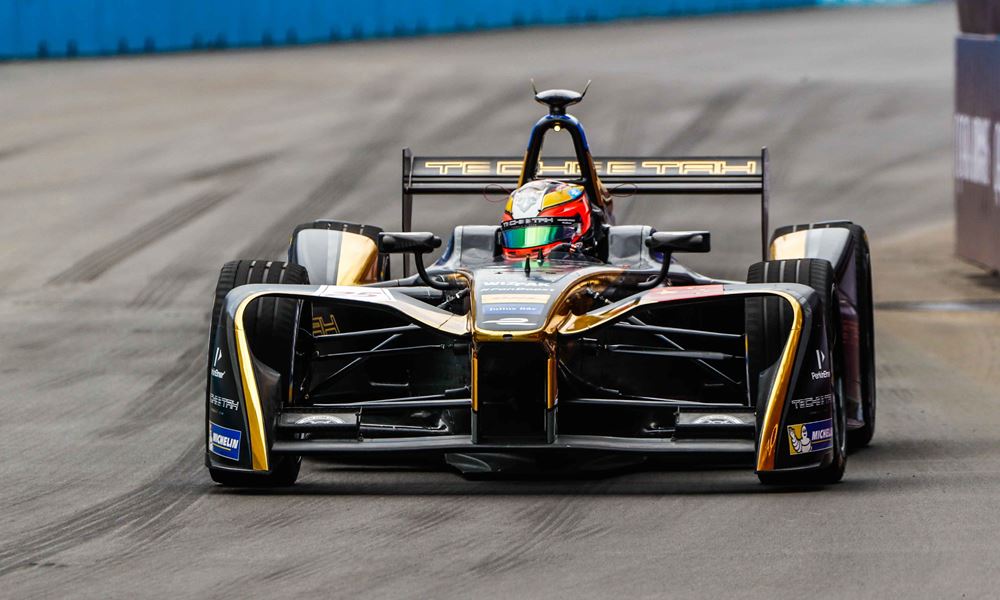 BMW will join Formula E for the 2018-2019 season and in 2019-2020 in season 6 we will see Porsche and Mercedes-Benz arrive to the sport which will be very exciting. Just last month the new generation of Formula E car was introduced which is "A futuristic looking race car with improved power and range." Usually in high end supercars for the road in the last 40 years we have seen a lot of technology newly developed in motorsport and trickling down to road cars to improve their performance. Formula E is the first sport to start doing this for electric cars and has us mightily excited for the future of electric road car technology as well as the future of Formula E.
by Daniel Sullivan   
Senior EV Journalist
Electric Car Online Magazine
18th February 2018